About Franklin College
The Franklin College is the oldest and largest college at the University of Georgia.  Because the Arts and Sciences form the intellectual foundation of the academic community, the Franklin College views faculty, staff, and student diversity and inclusion to be core values of our work and learning environment.
Within the Franklin College, diversity is a strength that is critical to excellence in the teaching, research, and service that we provide and it is supported by actively working to create and sustain an inclusive work and learning environment in which different voices and perspectives are heard as well as valued, and where academic freedom is an equal opportunity.
Franklin Visiting Scholars Program
The Franklin Visiting Scholars program, sponsored by the Franklin College Office of Inclusion & Diversity Leadership, offers departments within the Franklin College of Arts and Sciences the opportunity to nominate scholars for 2-4 day visits in the fall and spring to deliver a colloquium, meet with faculty and students, and deliver a guest lecture to a class.  Franklin Visiting Scholars are nationally recognized diversity scholars and advocates who engage in research or outreach within their disciplines in order to facilitate the recruitment and retention of diverse faculties and students, the development of more multicultural curricula, and/or greater awareness of the concerns and realities of minority populations.
Learn More about Visiting Scholars Program »

Diversity in Franklin College Academic Programs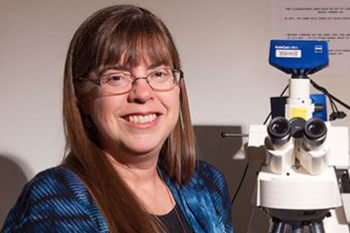 Featured Franklin Faculty
Professor of genetics Nancy Manley focuses on teaching students how to ask questions and learn so that they can continue to grow as scientists long after graduation.
View Dr. Manley's Feature Story
Other Featured Franklin Faculty
Merryl Alber
Kecia Thomas
Ojo Akinloye
Lisa Donovan
Diversity in Franklin College Academic Leadership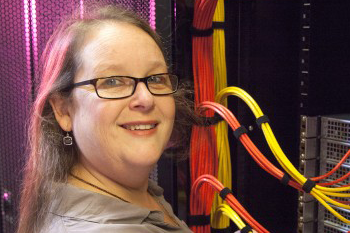 Featured Franklin Faculty
Jessica Kissinger is a molecular geneticist whose research on the evolution of disease and the genomes of eukaryotic pathogenic organisms—Cryptosporidium, Sarcocystis, Toxoplasma and Plasmodium (malaria) among them—has led her to perhaps the emerging issue among research scientists: managing data.